Boudoir Photo Shoot Experience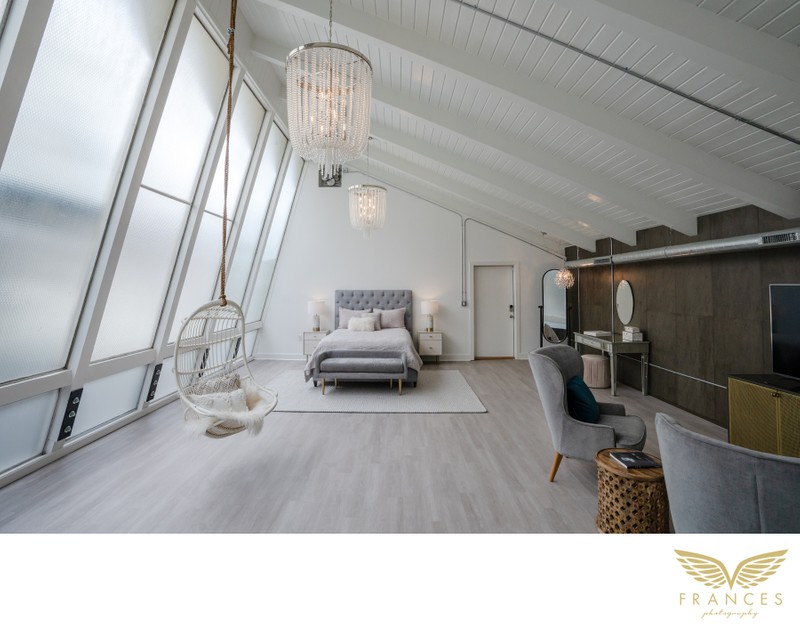 Welcome to the Rise Boudoir Studio and home of Frances Photography. Centrally located in Denver, my husband and I knew the instant we stepped foot in this space that we were meant to be here. We've since completely renovated the space with help of our good friend Erin Levendusky at Ejay Interiors.
My studio, the original home to the Rocky Mountain College of Art & Design, is a perfect combination of natural light, warmth, and privacy with numerous vignettes for us to create art in.
Our session will start before you arrive to the studio. I want to get a sense for who you are and where you're at in your life. I'll send out a questionnaire in advance that will ask about what you want from to take away from shoot and the experience and what parts of your body you like the most (and the least!).
My most popular option has you arriving to the Rise Boudoir studio for roughly one hour of hair and makeup with a professional stylist while you enjoy champagne and music. When the stylist is finished and you're looking and feeling fantastic we will look over the outfits and accessories you brought and make a game plan.
I like to start with your most conservative outfit option and simple poses until you are feeling more comfortable in front of the camera (it takes everyone time to relax, it's totally normal!). Once you have warmed up a bit, we'll start having some real fun with the photo shoot and I'll work together with you to take a variety of photos in a variety of poses and outfits. All in all, a typical shoot will last about an hour and a half to two hours.
After our shoot, I spend time in post-processing picking the absolute best photos of you and cleaning them up a bit. I don't believe in turning you into a computer-generated barbie doll. That approach will never let us see, appreciate, and love our own true beauty. Instead, I focus in on and highlight your unique beauty.
After post-processing, we'll meet back at Rise Studio to review your photos and decide what you'd like to do with them. As is true with the whole process, it's completely up to you. I'm just your guide in this journey of discovery and empowerment.
I wouldn't ever market "a product" if I didn't absolutely love it myself. I used my studio to get ready with my friends and family for my OWN WEDDING. The day was perfect.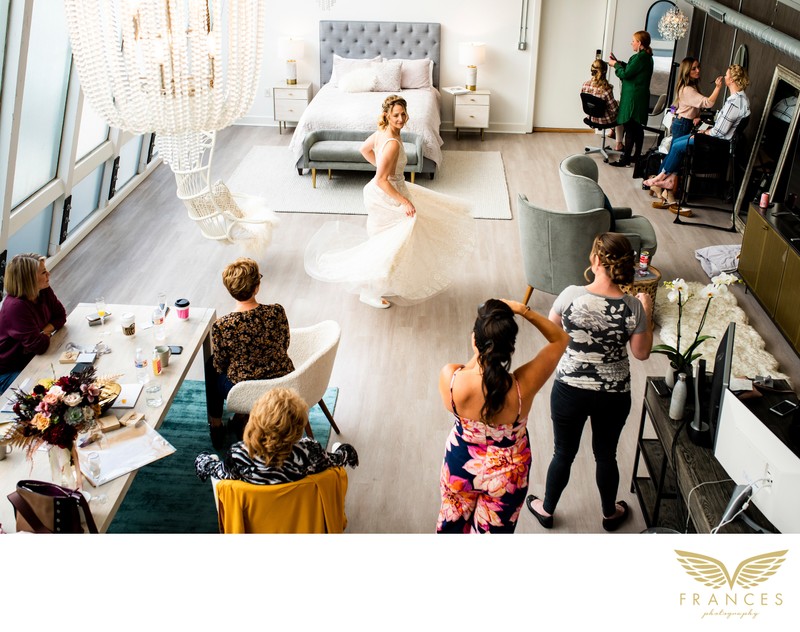 Photo Credit: Moira LaPlante https://www.jlaplante.com/
Boudoir Videos
For a better feel about what to expect during your boudoir shoot ...
The Essence of a Rise Boudoir Studio Shoot
Outdoor Boudoir
Past Boudoir Photo Shoots
One final suggestion ...
Don't feel the need to dress up and wear tight clothing to your shoot. It is very common to be a little nervous when walking into your first boudoir shoot. I want you to feel as comfortable and relaxed as possible. Arriving in loose fitting and relaxing outfits helps avoid the elastic (or other tight-fitting clothing) lines on your body when we start changing into your sexy outfits. Clothing lines can stay for much longer than you'd imagine and while I am a pro at it, they can be somewhat difficult to remove in post-production.
At the end of the day, I do everything I can to ensure this experience is just as FUN for you as it is empowering.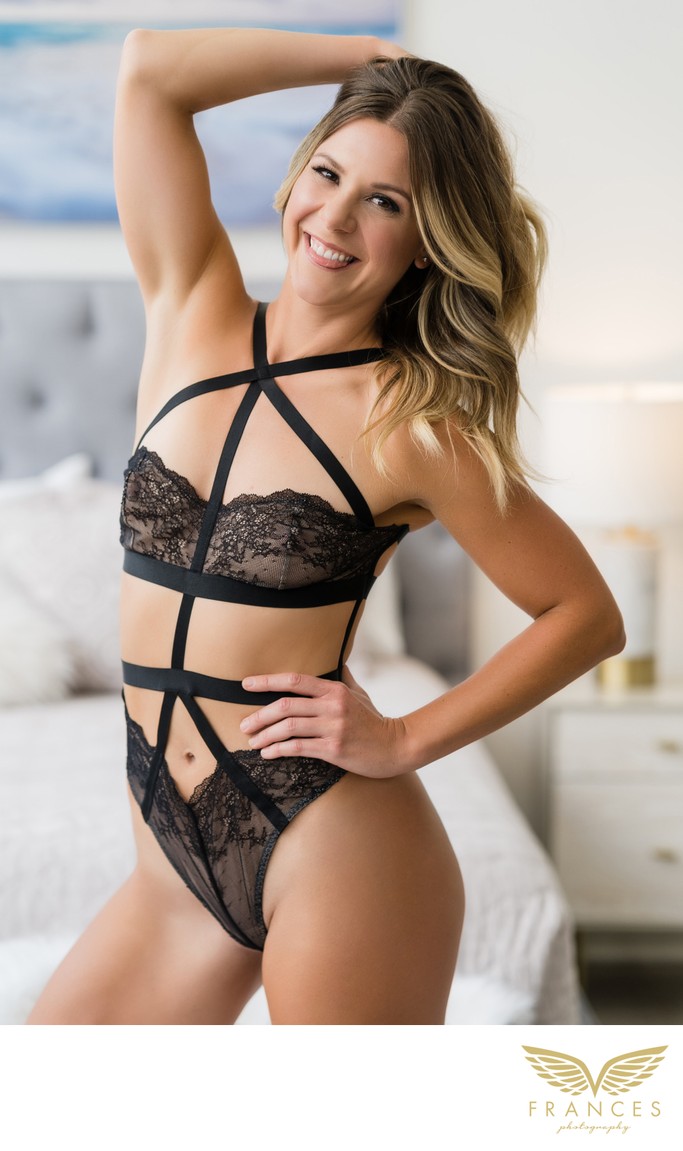 Copyright © Frances Photography 2023