Boudoir Style
What is Boudoir?
bou·doir | 'bü- dwär : a woman's dressing room, bedroom, or private sitting room.
Wedding & Portrait Photography International (WPPI) defines boudoir photography as: portraits that celebrate the beauty of the human (male and female) form.
To be clear, boudoir IS NOT pornography. Nudity does not equal pornography and boudoir's function is not to make people sexual objects. After all, one would not go to an art museum and call Michelangelo's David or Titian's Venus and the Lute pornographic. But boudoir isn't purely art either and distinct from fine art nude photography. The essential difference between these concepts is purpose.
Women aren't objects to be sexualized, but instead are sexual creatures who are beautiful in their womanhood. They need to be allowed to express their sexuality without being oppressed and told it is too sexy. Boudoir is a platform where sexuality can be celebrated without being objectified.
Boudoir destroys the fears of not looking "good enough" and combats the negative comments about being too big, too skinny, too small chested, too large bottomed, and the like.
The power of boudoir … at the end of the day, is in you. It's for anyone and everyone and by booking a boudoir photo session you are reclaiming your body and celebrating its beauty and sensuality.
Whether it is for you alone, for your girl squad, or for your soulmate – boudoir is a source of self-love and female empowerment ... away to take back your body, your confidence, and your sexiness.
Schedule a boudoir photo shoot with Frances and Rise Boudoir and experience the freedom and power yourself.
Bridal Boudoir
In the run up to your wedding, it's likely you will have been living your healthiest lifestyle and looking as incredible as you ever have. Capturing and immortalizing this beauty and your sexuality, allure and femininity in a tasteful and classy way through stunning photography can be a unique and beautiful wedding gift for your soulmate and life partner. And while seeing that surprise and anticipation in your partners eyes upon opening their gift, today, many women are doing bridal boudoir photo sessions for their own personal affirmation and empowerment.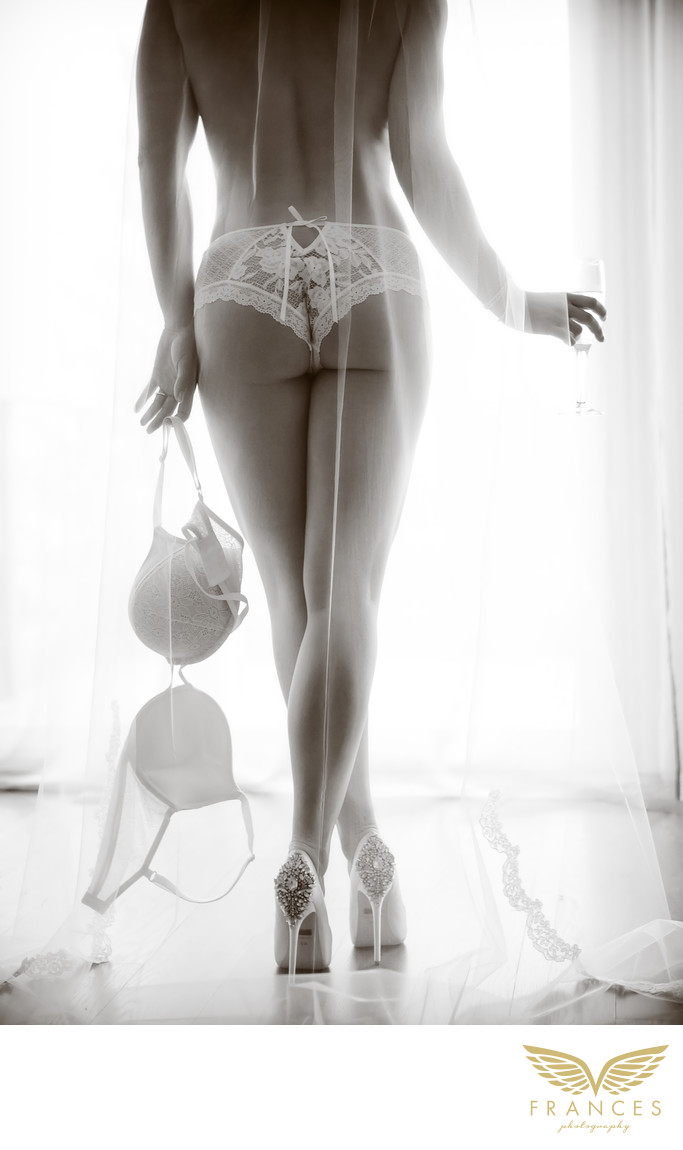 Photographing daring and sensual photos of oneself gives women a sense of reclamation – boudoir is the process of women reclaiming their bodies and power. While some women still want to gift their boudoir photos to their partner, many women are taking the photos for themselves or hosting a bridal boudoir bachelorette party to empower their entire girl squad!
If you are at all nervous about being photographed on your wedding day then a wedding boudoir photography shoot is the ideal way to get over feeling camera shy. The confidence boost a bridal boudoir session provides is beyond question. I encourage you to celebrate and document this life milestone when you are looking and feeling your absolute best through a sensual album of photos that you can treasure forever.
Bachelorette Party - Boudoir Style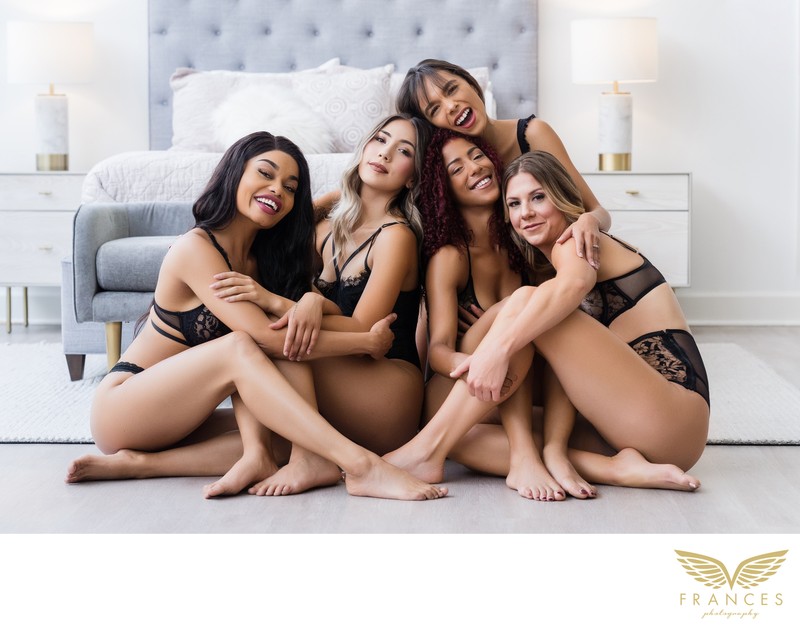 If you're not interested in the stereotypical night out on the town slamming tequila shots and clubbing for your bachelorette party, but still want to do something risqué for your last fling before the ring, consider a bachelorette boudoir photo shoot!
It's the perfect way to do something different and sexy without having to go to a strip club or do something out of control. Boudoir bachelorette parties can be very classy, tasteful and fun for all ladies in attendance.
A boudoir bachelorette party is a private photo shoot for you and your bridal party and special friends. Bridesmaids might do mini sessions with one outfit while the bride might have a few outfit changes included as part of the package.
"My definition of freedom is knowing who you are, and then being it. No matter what anyone else is doing. And naked parties of course." -- P!nk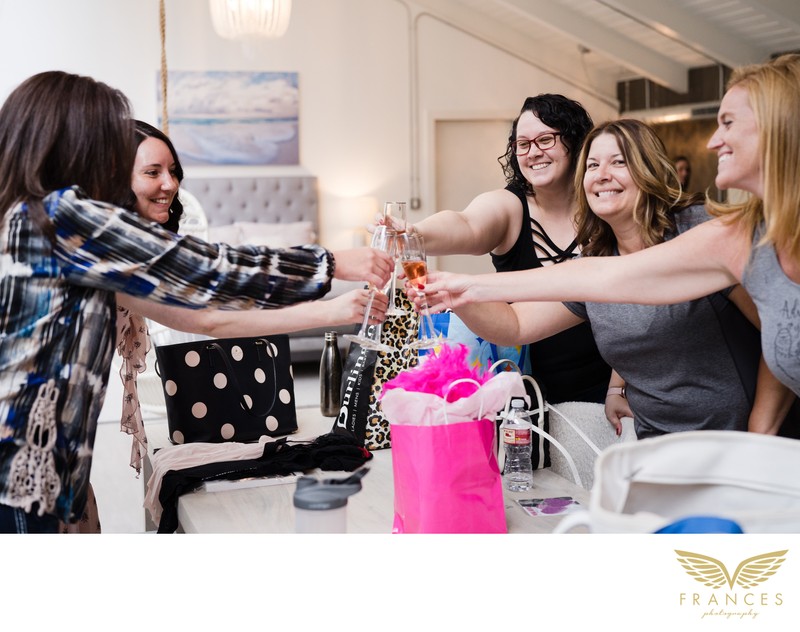 Depending on your preferences, a hair and makeup artist available can be added to enhance the experience. Wine, champagne and snacks are typically encouraged ; )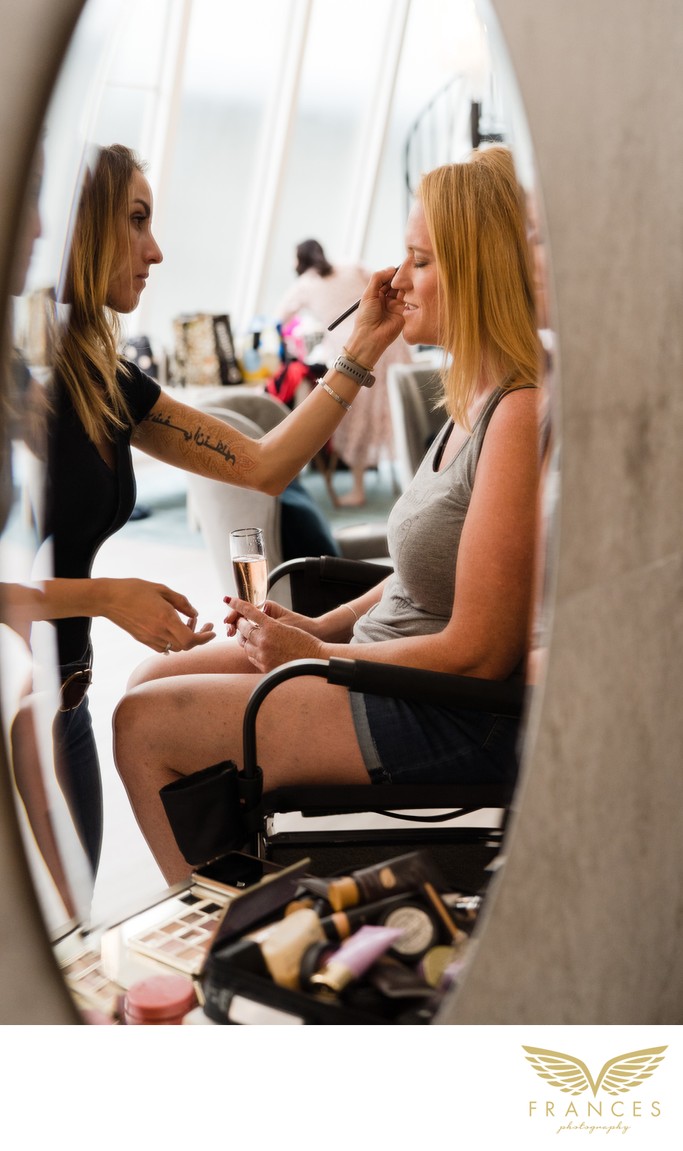 Even though the core function of the bachelorette party will be focused on the boudoir shoots themselves, that doesn't mean that you're limited to only that. Consider the idea of hiring a limo to drive you around like celebrities all night, from happy hour cocktails to the boudoir shoot, then to a delicious dinner and out dancing all night. Or, maybe you pamper yourselves at a spa with massages and facials before the boudoir shoots so that you'll be glowing in your sexy pictures. You can also head to Cherry Creek or lingerie boutique to pick out a few outfits to bring to the shoot.
At the end of the day, a bachelorette party that involves a boudoir photography shoot is one of the best ways to get together as a group of girls before the wedding and bring out your confidence and sexiness. You'll bond over the experience together and each person in the bridal party will leave with a set of photos that they can keep for themselves or gift to their partners. There's nothing more exciting and alluring than a boudoir photo shoot so if you and your bridal party are adventurous and ready to try something new, then a boudoir bachelorette party could be the perfect idea!
Every bachelorette boudoir party is customized around your visions and ideas but normally includes:
Wine and champagne, chocolate strawberries and snacks!
Professional hair and makeup
20-minute sessions per woman
5 Fully retouched digital images
Loads of fun, laughter, experiences, and memories
Maternity Boudoir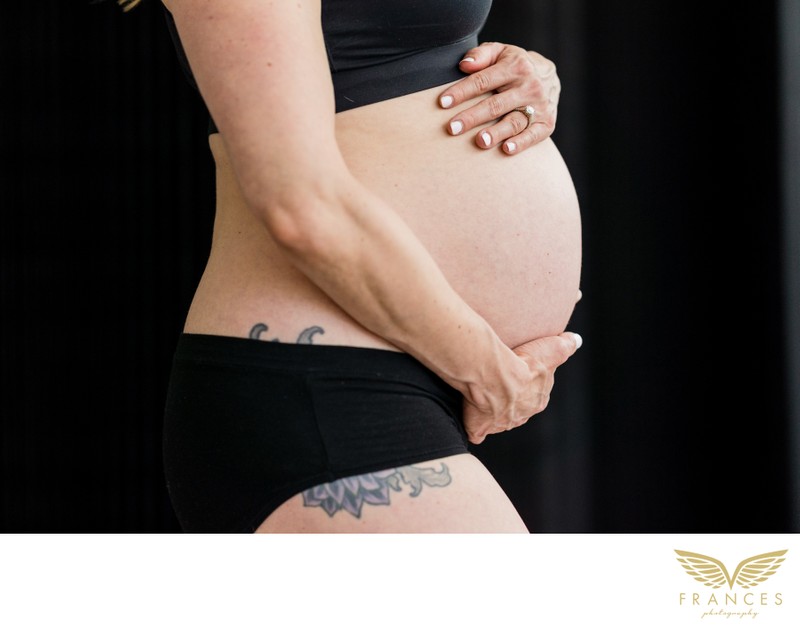 Our short time on this Earth only has a few true "life markers." The birth of a child is certainly one of those markers. Pregnancy is an experience unlike any other in life.
Maternity boudoir is simply sweet and a unique way to capture your beautiful, growing belly. It is a wonderful way to document this season in your life and showcase your pregnancy in photos.
Maternity sessions should be done between 30 and 36 weeks and if you are having twins a little sooner. Once your belly is nice and round is the perfect time.
Plus Size Boudoir Photography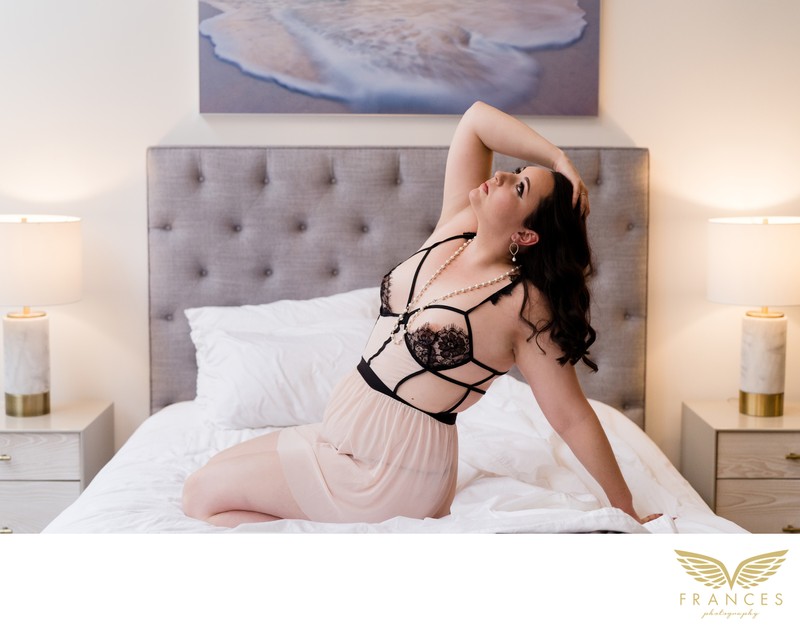 I have been working with women to capture the best image of themselves for over a decade now and I personally don't care for the term "plus size boudoir". There is NO size in boudoir!
Boudoir is for anyone and everyone and is more about discovering and building upon what's inside of us. If you think getting naked is what boudoir is about, you're missing the point. Boudoir is about getting "dressed up" with a confidence and attitude you may have never known or at least, don't normally wear. Please kick that plus size boudoir crap to the curb.
Outdoor Boudoir
An outdoor boudoir photo shoot is like a standard boudoir session on steroids as we move from the Rise Boudoir studios and out into the wild blue yonder.
Shot in and around either my family's set of cabins in Eldora, Colorado or on a large mountain ranch property I have exclusive use of, outdoor boudoir is about truly being in touch with nature and with one's self.
Colorado and the Rocky Mountains seem tailor made for the adventurous individuals among us.
I absolutely cherish the memory of this client and her outdoor boudoir photo shoot. Yes. It's in the heart of the Rockies in the dead middle of winter. And yes, she is posing on a frozen river. How far can you creep outside of your comfort zone? How deep can your adventure go?
Sometimes your life needs that disorienting feel that removes us from our comfort zones and an outdoor boudoir photo shoot can help cleanse that bitter taste of the mundane rut of life from your soul.
So come join me, throw caution to the wind and into the forest we go to lose our minds and find our souls.
Studio Boudoir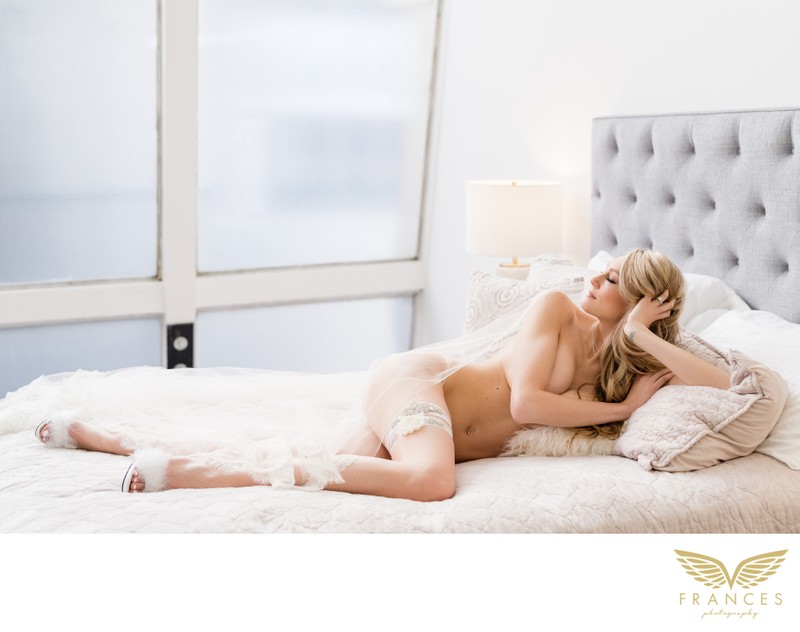 I hate to use the word "standard" as there isn't anything as standard boudoir in my opinion. Every photo shoot is creative, unique and customized around your desires and reasons for being there. While I'm certainly your guide in this journey, I'd rather collaborate with you than dictate to you.
Women have chosen to work with me for a variety of reasons. One time, a boudoir shoot was an award my client gave to herself after accomplishing an important goal of hers. Another time, my client was about ready to have a double mastectomy and wanted to memorialize what she looked like prior to the surgery.
I encourage creativity and collaboration and will be there to guide you every step of the way.
Adventure Boudoir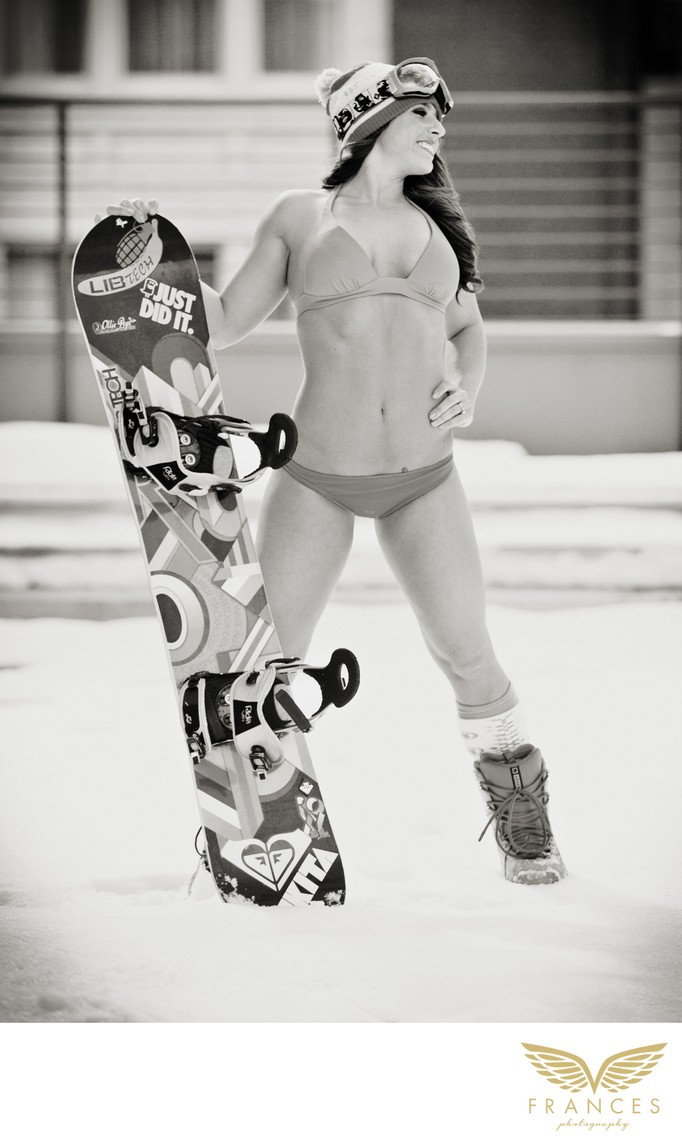 In a spirit of safety and respect, I love working with my clients on more adventurous ideas. Let's co-create the boudoir photo shoot of your dreams.
Boudoir Photo Shoot Ideas
Lingerie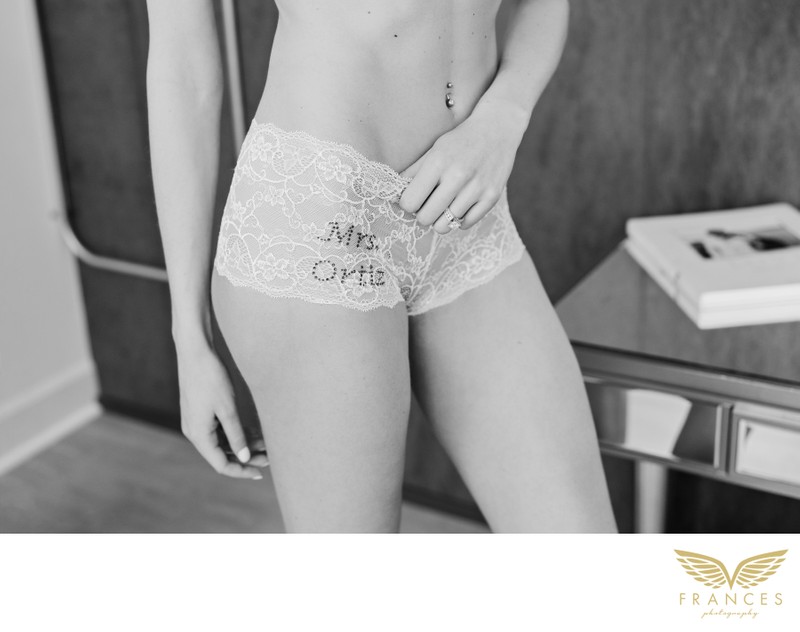 One of the most favorite experiences for many of my clients is picking out some new lingerie for the photo shoot. Our goal is to make you look as fabulous as possible. This link is a great guide for making sure the lingerie you decide to wear highlights the numerous positives that your body DOES have - CLICK HERE
Tattoos
In today's world, it seems like everyone has a tattoo. But some of us don't. And some of us only have a few very small, indiscreet designs. Want to go with something much bigger and bolder and more fun? Temporary tattoos! Yes, they've come along way from what you might remember in gumball machines or at kids' birthday parties. You can even design your own customized temporary tat. Here are a few different websites to provide you some inspiration - Tattly, Inkbox, & Momentary Ink.
In the Bathroom
There are numerous boudoir photo shoot ideas that we can capture in my bathroom. Be it in my clawfoot tub, surrounded by candlelight and filled with hot water and bubbles or petals of flowers all the way to steamy shots in a stand-alone shower. We can always have fun and get super creative.
Men's clothing
Yes, it can be incredibly sexy to wear men's clothing. Be it his white button-down shirt and tie all the way to his suit coat, give it a whirl. I promise you he'll love it. For something even more fun, throw on a shirt or jersey from his favorite sports team. And if done correctly, baseball caps can add a sexy, tomboyish feel to your look.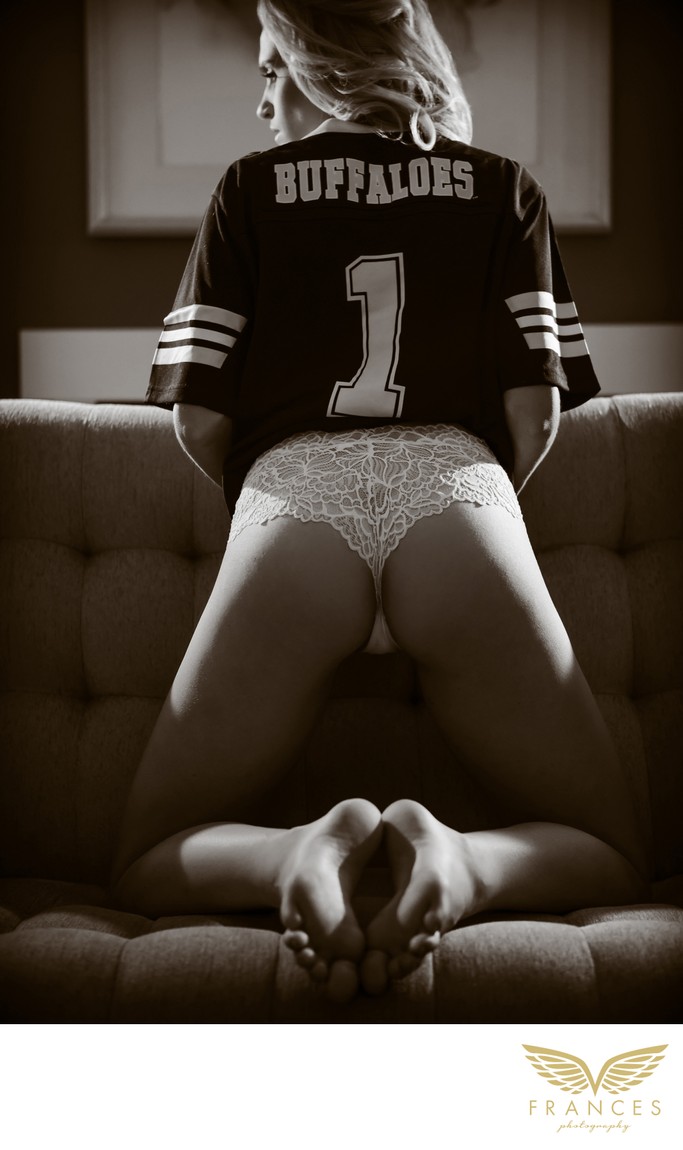 Other Boudoir Style Ideas
If you're down for it, I'd love to try the following: a boudoir shoot with holi powder; a shoot with body paint; ANY destination boudoir shoot; or a shoot in the evening with candlelight.
Feel free to bring in some examples from other photographers that you've found and like. I don't mind at all. I love collaborating with my clients on their ideas as well as coming up with some of my own.
Copyright © Frances Photography 2023