Questions & Answers
Do I have to be fully naked?
Some women have an impression that boudoir photography is a bunch of X-rated photos. I hope my portfolio provides you a good idea with what comes out of many of my sessions. I would say that some of the magic of boudoir photography is implying nudity rather than being explicit about it.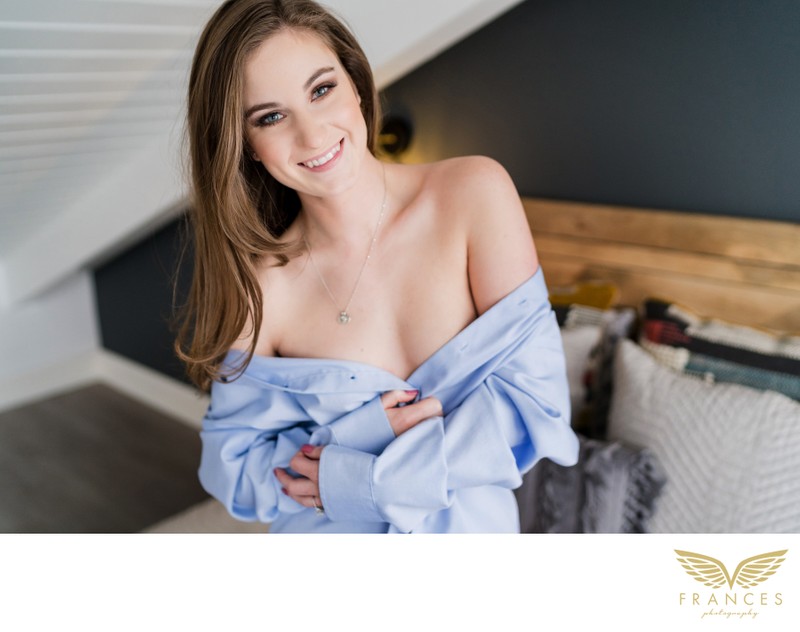 The bottom line is, you never have to be naked, and you don't even have to wear barely-there lingerie if you don't want to. You have full control over what you wear, how you pose and what kinds of photos are taken. The shoot is all about you and your comfort level. I will utilize my professional experience to ensure you have the experience you want.
What do I do with the photos?
The most popular way to give the boudoir photos is in the form of a sleek, beautiful photo album. A professional-quality photo album is the absolute best way to showcase your stunning images and how incredible you look. You can also get a few of these pictures framed, or even buy professionally printed singles to slip in her or his briefcase to serve as a sexy reminder. If not for a bridal boudoir session, boudoir photos and albums also make excellent gifts for anniversaries, birthdays, holidays or even just because. You don't need a special occasion to treat yourself and your partner to the exciting world of boudoir photography!
What happens to the photo files?
Great question! I've been helping women rediscover (or find for the first time)their true self for years. I'm incredibly proud of the work I've done with these brave women and my subsequent portfolio. Typically I retain my copyright so that I can continue to build an ever improving and evolving body of work. However, at the end of the day, if this makes you uncomfortable, just say so and I am happy to send you a different contract where the files are yours and yours alone.
I will say that through the empowerment experience of a boudoir shoot, many of my clients want to, and are proud to be featured on my site. But, it's completely up to you!
What does Boudoir photography cost?
I strive to individualize the experience for each client depending on her needs. The cost can vary considerably if you chose to do your hair and makeup yourself or be pampered by my personal hair and makeup artist as an example. Please call me and let's talk through what your goals are so I can present you with a personalized pricing package.
Can I pick my own location for the boudoir photo shoot?
Absolutely. Rise Boudoir Studios provides a private, safe space that is very comfortable to be in. Plus, it has great natural light. With that said, I love a new challenge!!! I've had clients fly in from both coasts and rent a fancy Airbnb here in Colorado for the weekend in order to help set up the boudoir experience of a lifetime!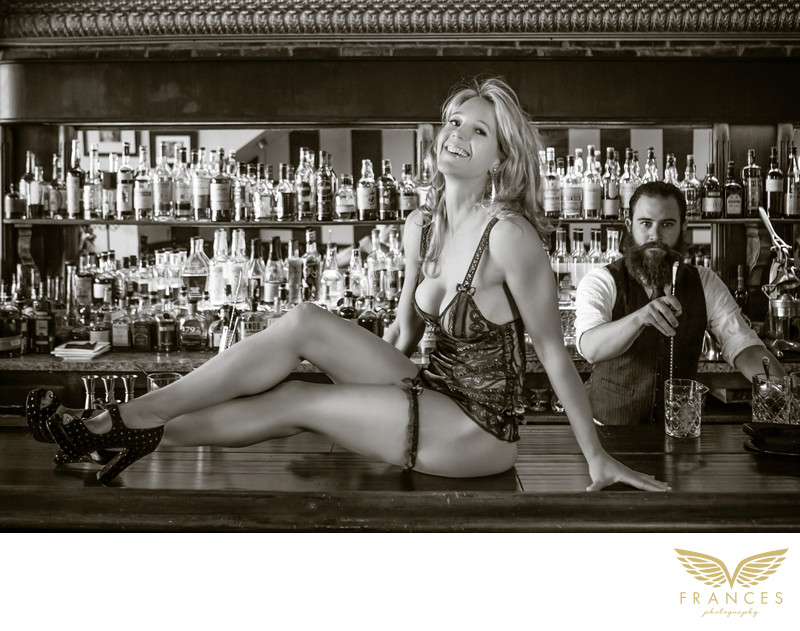 I love your style, but I don't live in Colorado. Do you travel?
Ahhh Destination Boudoir!!! I absolutely have and do. My husband and I are huge travelers and have a goal of seeing a new country every year. So, whether you live in Nicaragua or Nebraska, please give me a ring and let's go create together!
I'd like to do a boudoir shoot but feel a little nervous ...
Nerves are completely normal and can even add to the excitement and anticipation of the day. Most women I work with have never been photographed in this way and nerves come from the fear of the unknown. If you're feeling nervous then remember that it's completely natural. I'm there to direct you every step of the way, in a way that will make you feel totally at ease and even empowered by the experience.
Copyright © Frances Photography 2023